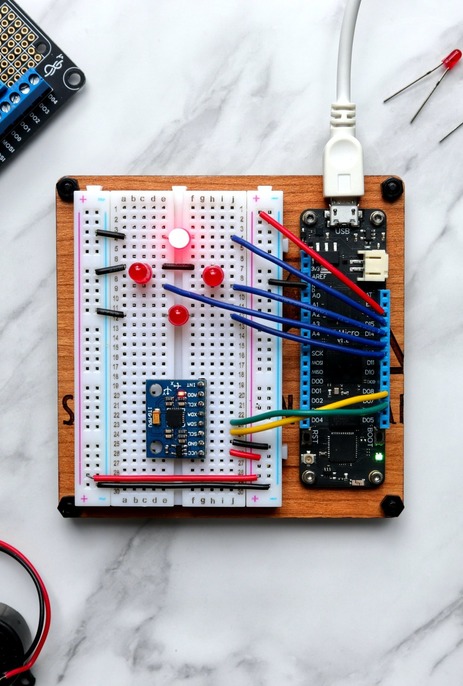 About Tottillo
Low-tech solutions for better life
Tottillo is a project aimed at general wellness and awareness of what parameters affect our well-being and what technologies allow us to receive and analyze them.
In a world buzzing with high-tech gadgets and complex solutions, we're here to explore the power of simplicity. Tottillo is not just a project; it's a philosophy dedicated to your general wellness and raising awareness about the factors that influence your well-being.
In our daily lives, we encounter a multitude of factors, both external and internal, that significantly impact our overall health, efficiency, and psychological state. Imagine having the knowledge and tools to not just understand these factors, but to harness their potential to improve your health and extend your longevity.
At Tottillo, we embark on a journey of discovery, exploring the interplay between technology and well-being. We're passionate about equipping you with the insights you need to take control of these parameters, empowering you to lead a healthier, happier life. Join us as we delve into the world of low-tech solutions that have the potential to transform your well-being. Your path to a better life starts here, at Tottillo.
Just imagine a world where everybody know specifics of its health state, can create a device to measure individual physical parameters and track them to further analyse with the doctor. It would help for desease prevention and potentially save many lives.
Tottillo is a site for you if you are interested in:
understanding how your body works;
understanding how to measure body and external parameters;
learn how to use technologies for different parameters measuring;
create your own e-health project;
find a community of people who share a vision of self-measured health life.
What we do
Ways to to get e-health correlated data and make your life better.
Call To Support
You can support our open source projects by making a direct transfer via the following link. Donations are used to buy hardware, pay for the hosting and equipment to keep providing free educational webinars and presentations. Your support is priceless for us.
Dreamer Plan
Interactive presentation with links
Free 1 h of professional webinar
Codes for ready-made programs
Personalized programming assistance
Subscribe online
Explorer Plan
2h of offline meeting
Study in a small group
Free usage of modern devices
Personalised approach
Contact us